Hi, my name is Tamara Sadykova, I am a widow with 4 children.
This past Pesach I lost my 35 year old son who had suffered all his life and now with coronavirus he failed to recover.

I also have a daughter who is only 44 and is fighting for her life!!
She suffers from severe mentality retardation and Seizures disprder (Epilepsy) Hyperlipidemia.
Tragedy upon a tragedy.
The treatments expenses are unbearable, i am constantly in anxiety and depression, i have no way to help her, and i do not have money for basic items.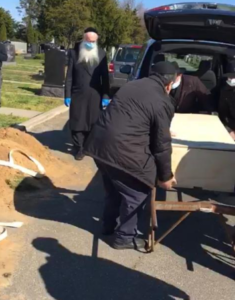 I plead to you dear brothers,
How much longer can i stand this!?
Please Have רחמנות on me and on my children, help us pay the big medical expenses needed to save my daughter.
I turn to you from a mother's heart, in tears, everyone wants to see their child smile, everyone wants their child alive.
PLEASE HELP ME
Please join the 500 people who are pledging $160  so we can reach the $80k goal we need for medical expenses to help them
Check you can make out to: Tomchei Tzedaka corp.
Mail: P.o Box 1003, Lakewood NJ 08701
PLEASE SPECIFY FOR "KEREN SADYKOVA FAMILY #10098-33"
Click Donate to see more ways to send your donation.