These Special Times
Call for us to strengthen our internal connection and sense of our responsibility for one-another. As we see, Min HaShamayim we are being told to stay in our homes, similar to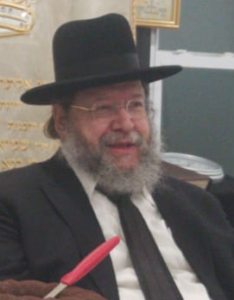 Metzora. Obviously, we are being told that all – year around we should connect!
There is a community within us that has a special unanswered need. These families are the Frum Israeli households, that FOR UNFORTUNATE CIRCUMSTANCES have been forced to leave the place of their upbringing and BSD create – "from scratch" – "NEW LIVES" for themselves. Often, they do not know the language or have here family to aid in their acclamation to our society, Mosdos Chinuch and to find a good job.
We must be here to help them!
Therefore, the Beis Din/Beis Horaah of Toms River has created a special Fund, for the purpose of helping this special group of families in LKWD. and Toms River.
PLEASE RESPOND ASAP!!
חיים פאס
נכד מרן הרב שך זצוק"ל
בשם דייני בית הדין