Azriel Gosie is 70 years old from Be'er Sheva, Israel. He is suffering silently in a small storage room without minimal necessities! No shower! No bathroom!
Most of his life was dedicated to communal activity and to helping other people in need.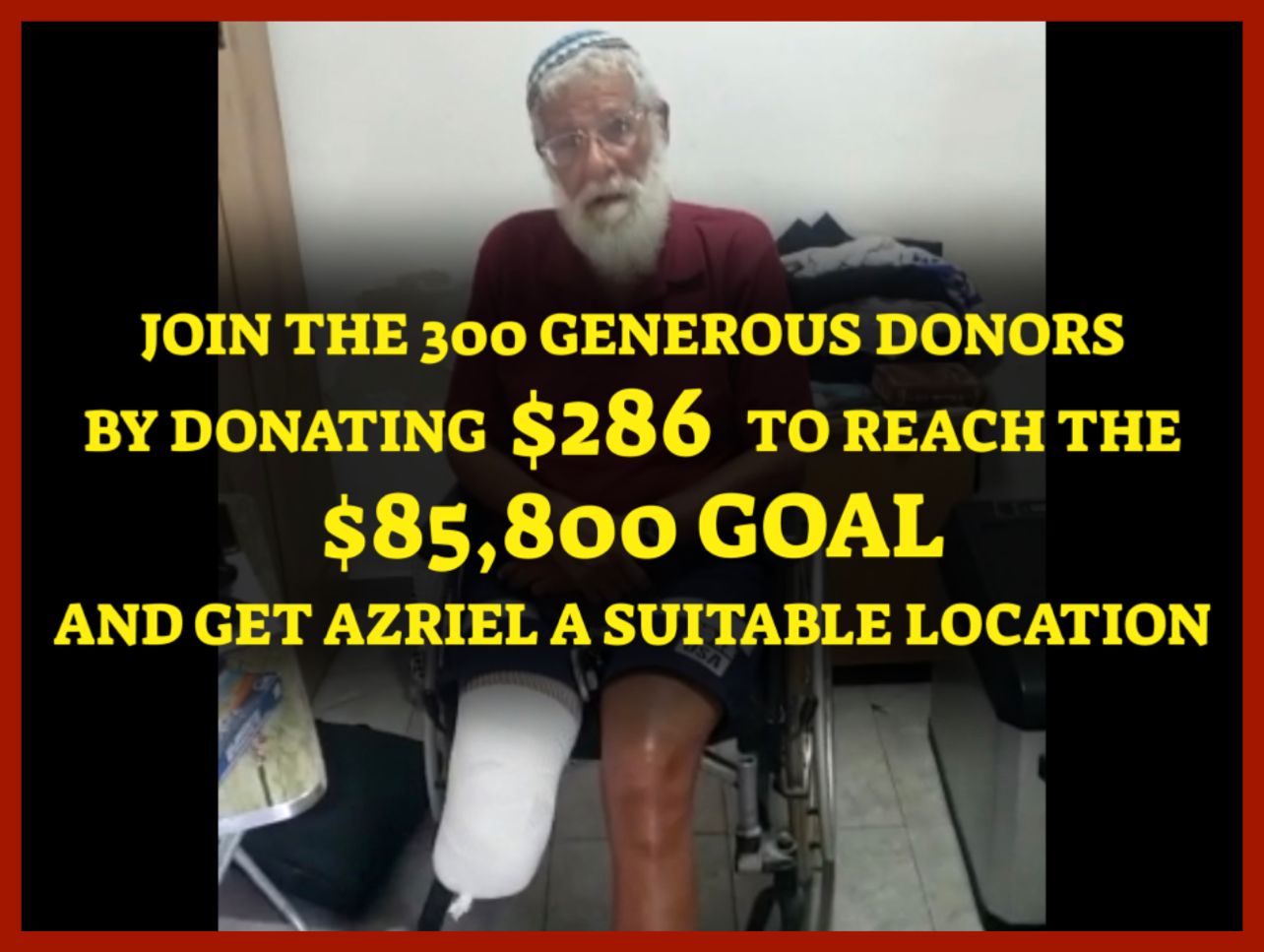 In the past, his home was open to all, and he would host many people every Shabbos and Yom Tov.
"On Pesach I had guests eating the Sader in my back yard because there was no room inside. Now I'm the one who needs help!" Says Azriel.
Azriel's successful and happy life came crashing down on him! He is now wheelchair-bound after suffering from diabetes and other conditions. Recently, his leg was amputated, while his other leg is also in grave danger.
Due to his disability and limitations, he cannot climb up to his apartment with no elevator and is forced to live in a small storage room downstairs of his building. This room has no shower and no suitable bathroom. Horrifically, Azriel showers with the yard hose when he is able to get some help.
Azriel does not have an aid helping him since the storage room has no living room for an additional person.
Other options can help his situation, but those are not covered by insurance or disability plans, and the costs are tremendous.
AZRIEL IS BEGGING YOU TO PLEASE OPEN YOUR HEART!
Watch the pain in his eyes! Help him raise funds needed for him to acclimate himself and acquire a suitable location for his needs.
Azriel has been helping and dedicating his time to others for so many years. Now it's time to help him when he needs our assistance so badly.
Community leaders in Be'er Sheva are actively assisting Azriel, working on a better living solution, and are taking charge of this campaign. Your donation will go directly to helping Azriel with his immediate needs.