Dear brothers and sisters.
My name is Michae Ben-Shushan. Unfortunately, I am in a desperate need of financial assistance.
My daughter has been battling Cancer for 8 years now! Those were 8 rough years that no one should ever experience! B'H she seems to be on the way to recovery. But more funds are needed for her complete recovery.
I am already drowning in medical bills from her treatments, and from a surgery I underwent recently. In addition, I also B'H married off my other daughter recently.
By now I am $250,000 in debt! And this has all taken a tremendous emotional toll on me and my family.
I struggle daily with putting food on the table, not to mention paying my rent and paying off my debt.
I am begging you to PLEASE OPEN YOUR HEART! Help me raise more funds so my daughter can have a complete recovery and get back to normal life!
HELP ME RESTORE MY LIFE! So I can be there for my sick daughter and the rest if the family! And may Hashem shower you with an abundance of Brachos!
​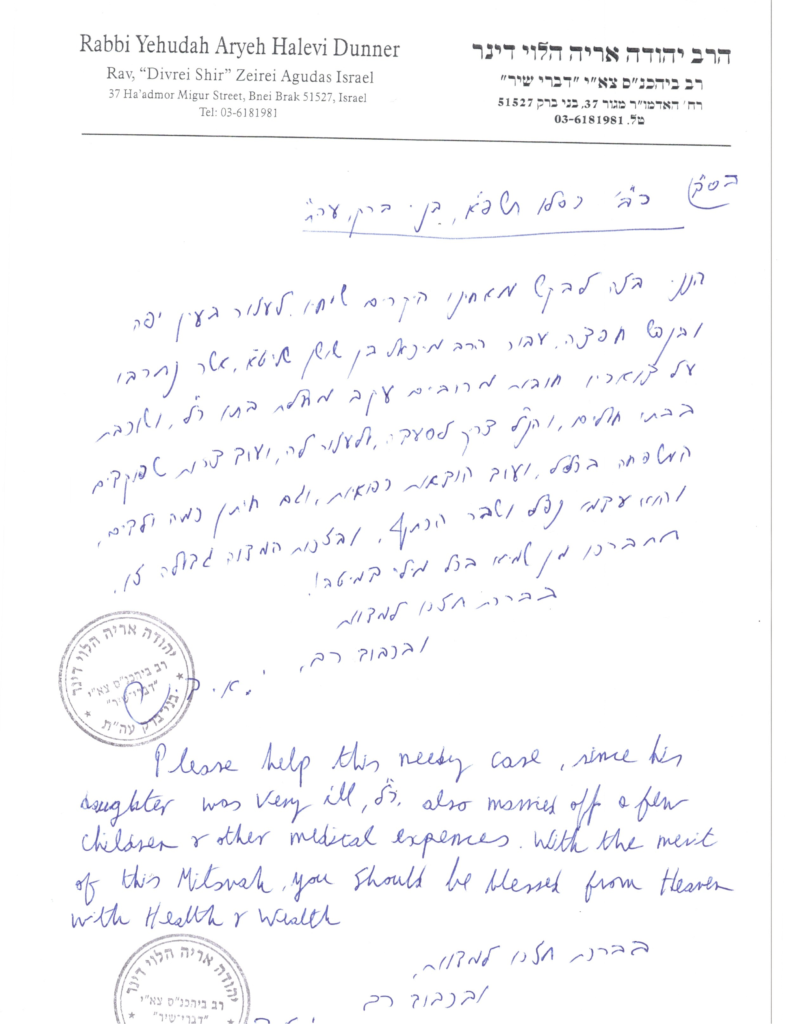 Checks can be made out to: Tomchei Tzedaka corp.
Mail: P.o Box 1003, Lakewood NJ 08701
PLEASE SPECIFY FOR "THE BEN SHUSHAN FAMILY FUND #10239"
For Zelle: [email protected]
PLEASE SPECIFY FOR "THE BEN SHUSHAN FAMILY FUND #10239"