Help save these precious children!
Save these four Yiddish Neshamas!
Dear fellow Yidden, Mr Refael Cohen is in a very tough matziv and he needs our help. Refael is very limited in his work abilities, which makes it extremely challenging for him to find a job.
His wife left him and he has become homeless. He has 4 children. Two normal girls, 1 autistic son, and one blind autistic son. Along with all of his normal expenses (which he doesn't have money for like the rent), he has high legal fees for the court battle for his children. As if that wasn't enough, he has serious diabetes which costs him a lot monthly and doesn't get covered by health insurance.
Please open your heart to his cause and help a fellow Yid. Hashem helps those who help his children. May you be zoche to Simchas and the fulfillment of all your heartfelt requests.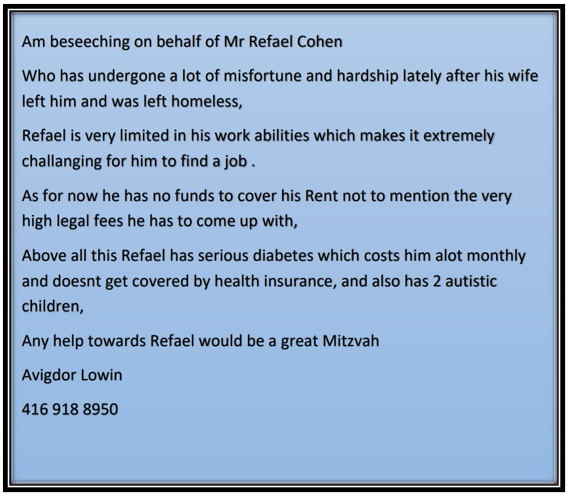 Our goal is to raise $100,000 to fund the court battle to save these 4 precious Neshamas.