Reb Eliyahu is begging for help! His son Chaim was born deaf, and now there is a surgery that can restore his hearing partially! The surgery cost is out of reach for his family, though it will make a life difference for Chaim!
Reb Eliyahu Weinstein lost his father at 3 years old. He grew up in a dysfunctional atmosphere with many hardships.
He married a deaf girl who lost her father too, and had a very difficult childhood. She currently requires very expensive hearing aid machinery to be able to hear the bare minimum.
Eliyahu himself, developed a serious skin condition, which limits his outdoor exposure and limits his working abilities. He also requires costly treatments and medications. Additionally, he must spend two weeks at the Dead sea four times a year, to help with his skin condition.
Eliyahu and his wife now have five children. Two of them have hearing issues, and one with a lung condition, and asthma, who spends much of his time in the hospital.
With all this going on in their life, they have no family support!
THEY NEED YOUR HELP!
By now you can imagine that Eliyahu cannot cover basic daily needs! And struggles daily to put bread on the table!
PLEASE! Open your heart to save this extreme situation! He wants to give his Chaim a new life! This gift of hearing he never had!
GIVE CHAIM ANOTHER CHANCE IN LIFE! ENABLE CHAIM TO GAIN HIS HEARING! CHANGE HIS LIFE FOREVER!
May Hashem repay you tenfold for helping his children!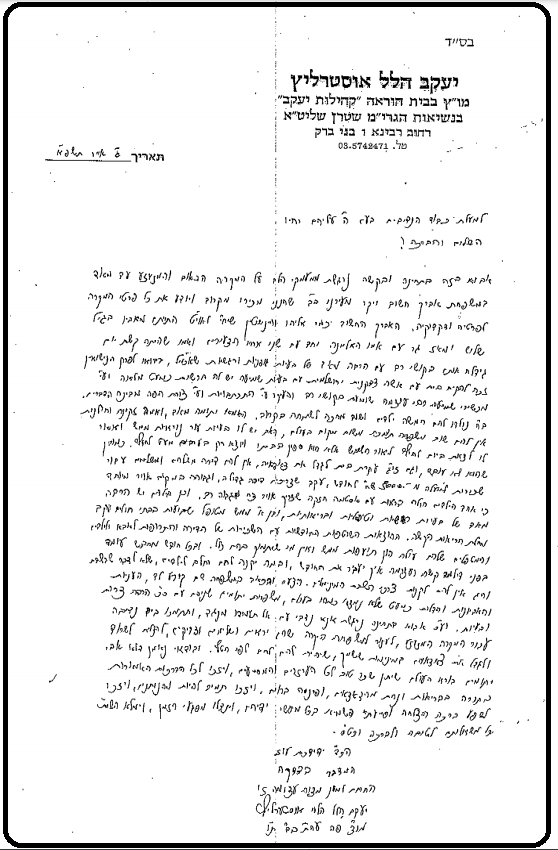 Checks can be made out to: Tomchei Tzedaka corp.
Mail: P.o Box 1003, Lakewood NJ 08701
PLEASE SPECIFY FOR "THE WEINSTEIN FAMILY FUND #10245"
For Zelle: [email protected]
PLEASE SPECIFY FOR "THE WEINSTEIN FAMILY FUND #10245"