IMAGINE… A child tragically lost his father or mother! HE FEELS LONELY! HE IS WORRIED!
WHO will greet him when he comes home from school?!
WHO will learn and play with him?!
WHO will take him to Shul?!
HOW does a family function financially when they lost their breadwinner?!
HOW does a child focus in school when he just lost a parent?!
HOW does a child fall asleep at night thinking about his beloved father or mother?!
WHAT does the Shabbos table look like without a father?!
WHAT does Bar Mitzvah boy do without a father?!
WHAT do a Chosson and Kallah do without their parent walking them down the isle?!
The Yad L'Yasom organization provides financial, physical, and emotional assistance, to orphans and their families.
Each orphan is assigned a 'Big brother/sister' to spend time with them on a daily basis, and build a connection.
Each family receives food and clothing vouchers on a monthly basis.
In addition, orphans can benefit from Bar Mitzvah and wedding funds, therapy, and emotional help.
It has come to a point, where dozens of orphans are eager to join the special 'Yad L'Yasom' organization. Unfortunately, the organization does not have enough funds and resources to accommodate that many new children and their families.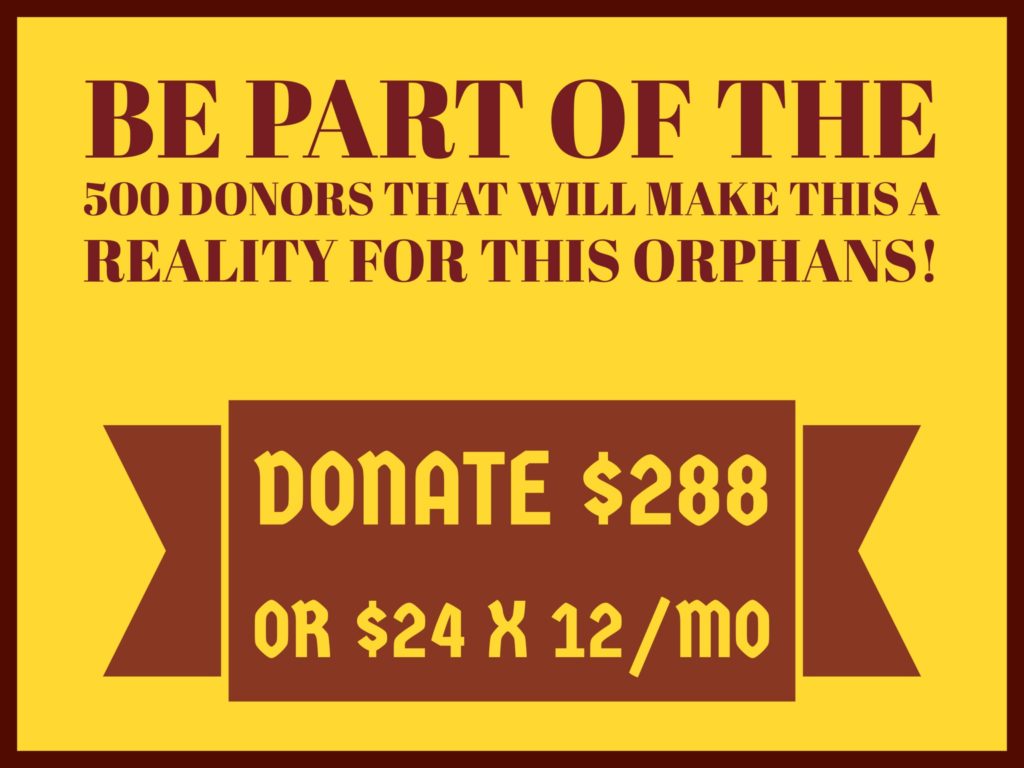 Therefore, 'Yad L'Yasom' has a future vision planned. A brand new center called 'The Warm Home', which will be able to accommodate many more children, and will enable the organization to provide many more services, and more assistance, for the children and their families.
This will include a special house mother to welcome the orphans and provide emotional aid. A cook to prepare daily hot meals.
This will also serve as a center for the orphans to hang out in, with activities, games, and learning equipment.
All this is critical for the orphans and their families who are waiting for assistance.
We need your help to make this a reality!
WE CANNOT DO THIS WITHOUT YOU!
$144,000 is still needed in order to complete the new 'Warm Home' center expansion.
Please grab this special Zechus and partner with us in this great mission!
YOU CAN'T BRING THEIR PARENT BACK, BUT YOU CAN GET THEIR LIFE BACK ON TRACK!
Checks can be made out to: Tomchei Tzedaka corp.
Mail: P.o Box 1003, Lakewood NJ 08701
PLEASE SPECIFY FOR "YAD L'YESOM – BUILDING CAMPAIGN #10248"
For Zelle: [email protected]
PLEASE SPECIFY FOR "YAD L'YESOM – BUILDING CAMPAIGN #10248"