'YİZKOR' is an organization that was set up to wipe away the tears, to enclose innocent orphans in a loving cover with everything that a child needs in order to grow. Mentors, emotional therapy, and financial support.
For this holy task Yizkor has recruited dozens of married Yeshiva students who have been individually checked. Dedicated teachers, who are attentive and serve as educational models, who can fill this role, assist the orphan,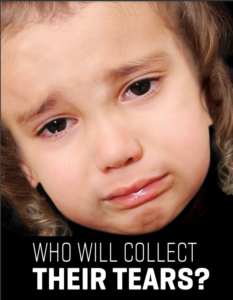 and act as a father.
The organization's mentors are in daily contact with the orphans, with the educational staff at the Torah study house, with the widow. They help them with their 8. studies, listen and constantly monitor the orphan's progress and situation with dedication and feeling.
The widow receives financial support for basic food supplies, dental treatments and emotional therapy. This frees her from the fear of having to face all these difficulties alone.
Check you can make out to: Tomchei Tzedaka corp.
Mail: P.o Box 1003, Lakewood NJ 08701
PLEASE SPECIFY FOR "YIZKOR #10206"
For Zelle: [email protected]
PLEASE SPECIFY FOR "YIZKOR #10206"